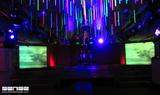 - klik voor vergroting -

Sense believes that visuals should reflect the vibe of the party. Therefore we feel it's important that the visuals reflect emotions. As with musical instruments we like to "tune" the visuals to the mood. we actually feel like we are playing instruments when we are performing. And our artistic joy should add to the party experience. Our passion should simply reflect on the ambiance creating a total immersion.

To achieve this goal we want to have as much control as we can over the sample footage we use. That is why we can use a lot of input devices like midi controllers and game pads. This way we are able to follow not only the music in a very precise manner, but can also respond to other stimulate on an event.

We did a lot of concepting on the visual approach of sense. And we already set the basic elements of our upcoming performances in writing.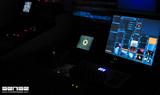 - klik voor vergroting -

- De Club, Kingdom Venue, Amsterdam
- Prijs van Nederland / Terry Toner, Paradiso
- Lucky Strike / Jenson Button F1 Promotion, Paradiso
- !Goeie Vrijdag at Club More, Amsterdam
- WickedJazzSounds at Club 020, Amsterdam
- X-Rated party at Simplon, Groningen
- Showtime' in Amsterdam arena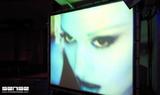 - klik voor vergroting -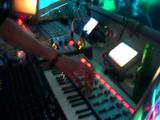 - klik voor vergroting -